Chez Galip is a pottery studio located in the heart of Cappadocia, Turkey. It was founded by Galip Kargi, a local artisan who has been practicing the art of pottery for over 25 years.
At Chez Galip, visitors have the opportunity to participate in pottery baking workshops and learn about the traditional techniques used to create beautiful ceramic pieces. The workshops are suitable for all skill levels, from beginners to experienced potters.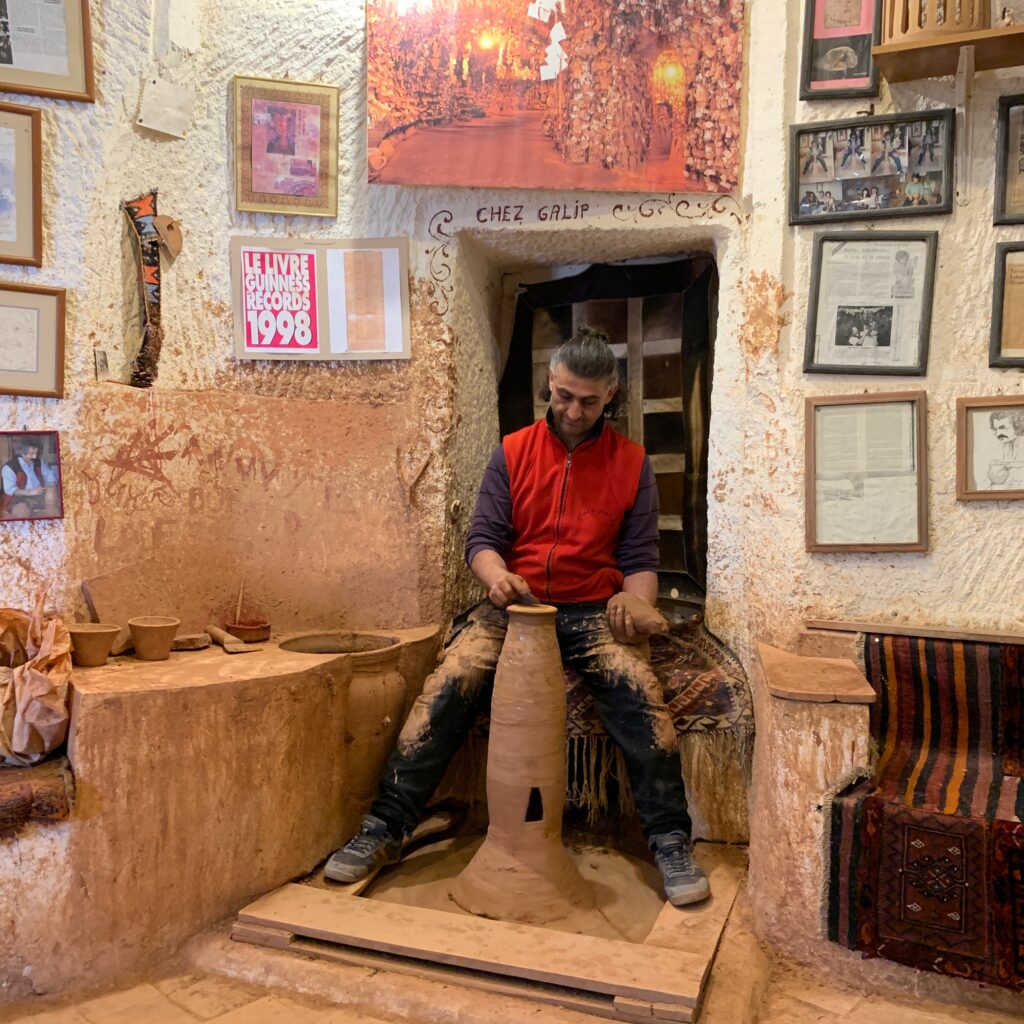 Upon arriving at the studio, guests are greeted by Galip and his team of skilled artisans. They are then introduced to the materials and tools used in pottery baking, including clay, glazes, and a variety of pottery wheels.
Next, guests are guided through the process of creating their own pottery piece. This may include shaping the clay on the pottery wheel, applying glazes, and decorating the finished product. Galip and his team are on hand to offer guidance and assistance throughout the workshop.
Once the pottery is complete, it is placed in the studio's kiln to be fired. This process hardens the clay and gives the pottery its final form. After firing, the pottery is ready for use or display.
In addition to the pottery baking workshops, Chez Galip also offers pottery demonstrations, where guests can watch Galip and his team at work and learn about the techniques and traditions of Cappadocian pottery.
Visiting Chez Galip is a unique and rewarding experience for anyone interested in pottery or the rich cultural history of Cappadocia. It offers the opportunity to create a beautiful, handmade pottery piece.
Click the video above to see our visit to the Chez Galip Pottery.