Our Goal: Sailing the World, while Making Money Online. Who are we?
Are you tired of the daily grind, the never-ending 9-to-5 routine, and answering to a boss? We have felt the same! And we want to go on a new adventure! We believe it is possible to break free from 'Giving your time away, to get some money in return'. In short, just trading time for money. There must be a better way. It must be possible to travel the world, be free, and still have an income coming in.
It must be possible to travel the world, be free, and still have an income coming in.
We've already made great progress to get this far, but there is so much more to learn about online income, and so much more to try out. The possibilities are literally endless! In this blog we share our journey of becoming 'digital nomads'. We'll be talking about the secrets and strategies that we come across to make money online. All the while we travel around the world, exploring new places.
Imagine waking up each morning on a sailboat, surrounded by the gentle whispers of the ocean, ready to explore new horizons at your own pace. This is exactly what we are doing now, and we want to show you how you can do it too. Through our experiences and insights, we'll guide you towards alternative income streams, passive income, online earning that enables you to be free. Can't wait to get started? So are we!! Let's first introduce ourselves, so you can understand exactly where we are coming from.
Introducing the Dutch Sailing Family
Yes, that's our brand name, the Dutch Sailing Family. But who is this family? We'll start off with mommy.
Jolynn – 39 years young and born and raised in The Netherlands.
Ever since i was a little child, my mom would take us into nature and teach us all she knew. Climbing trees, catching insects and other small animals, picking wild flowers were my favorite activities among doing gymnastics. Choosing a career wasn't as straight forward, so i tried a few things before i decided to become a veterinary nurse. Animals were still my passion, and i found a lot of happiness in this job. Meanwhile i found my soulmate for life during a holiday in our own country. He was pilot in the UK at that moment, but soon our paths would take a big change.
Together we decided he would take on a flying job in the Middle East, Qatar. I started at the local vet and continued to care for animals. In total we have spent 12 years in Qatar and were extremely blessed with our 2 daughters. While life as an expat can have many benefits, it surely does have down sides too. The care for our girls mainly came on my shoulders, leaving no room for my job or hobbies at most times. It was my own choice to be a stay at home mom, instead of hiring a nanny. I just really felt the urge to always be there for my girls. And was always hoping to have Reinier there with us more. My hobbies are birding and nature walks, trying to identify every bird, butterfly, bat, reptile, snake and all other living things, kitesurfing is one other hobby, and i love reading too. I created a lovely video with impressions of nature in Qatar, I highly recommend you watch it here on youtube!
Now let's tell you about our daughters!
I felt strongly to always be there for my girls, and wished daddy could be home more often..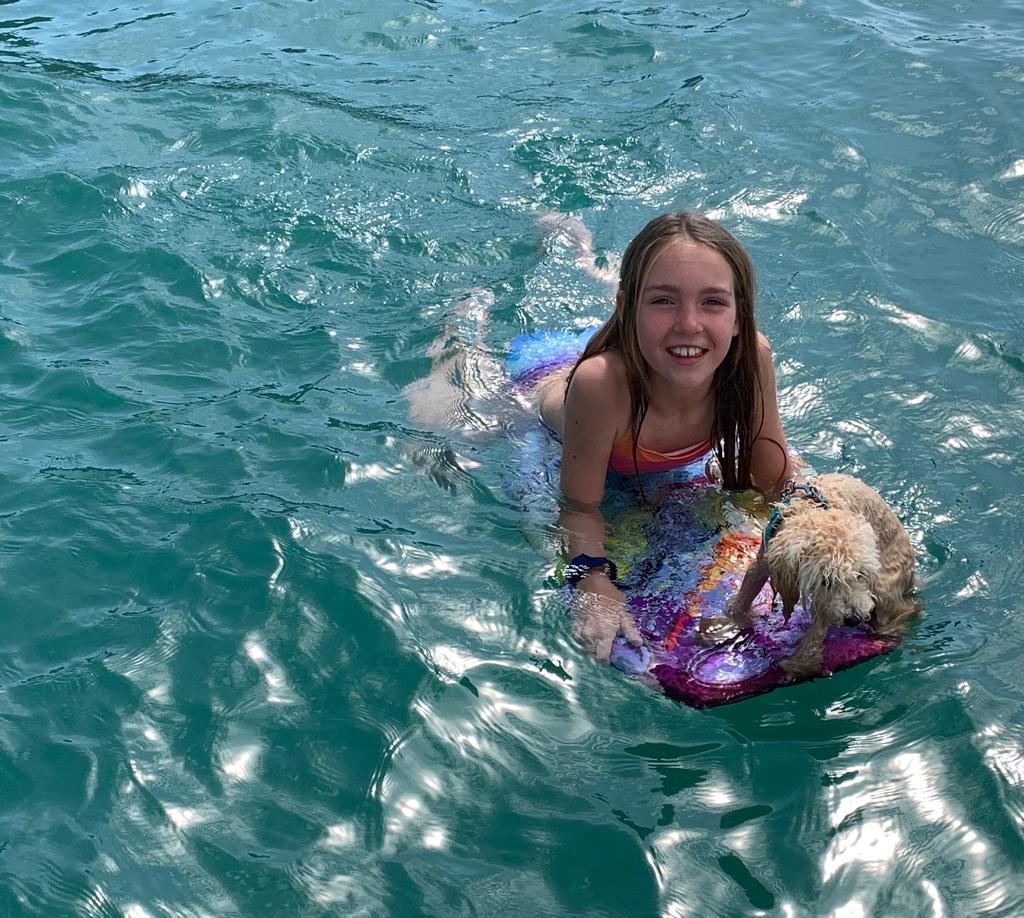 Yosha Yara Sky – 9 years young and born and raised in Qatar, and then at sea.
I've enjoyed playing in the sand dunes in Qatar and the endless beaches we always visited. One of the things i enjoyed there most, was camping. From 3 years of age i went to nursery for a year and after that i went to an international school. Gymnastics and especially aerial silk tricks are my hobby. I am a little shy but also very adventurous! At the moment i prefer the homeschooling with my mom over the school i went to before. My favorite activities on the boat are island exploring, swimming and jumping off the boat and playing with my boat friends. I was so excited when we finally bought our boat! I think you'll love to see that on video here.
My favorite activities on the boat are island exploring, swimming and jumping off the boat and playing with my boat friends.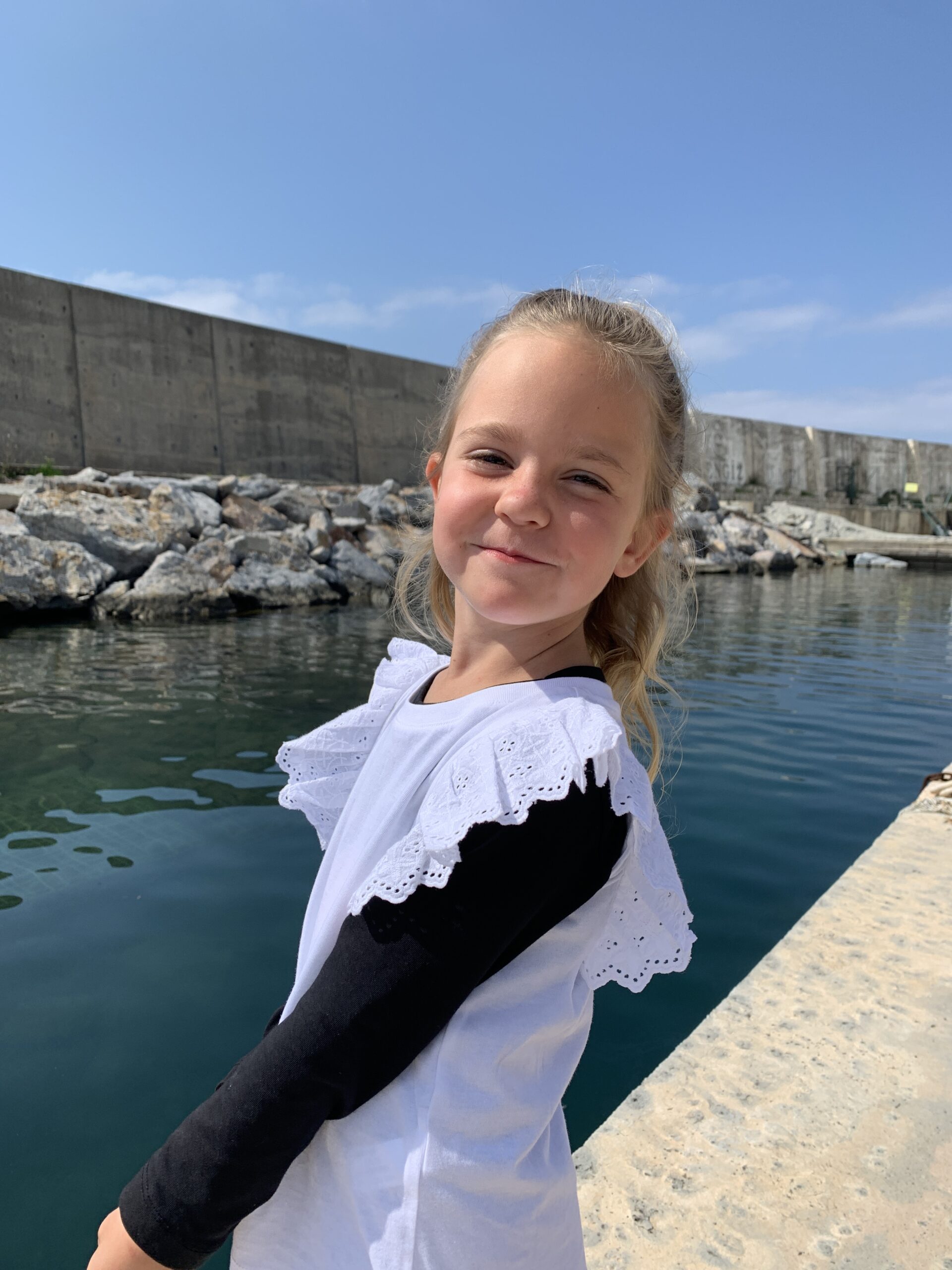 Lilly Sterre Alizee – 3 years young, and born and raised in Qatar, and then at sea.
We permanently moved onto the boat when Lilly was a few months from turning 3. So she doesn't remember much from our time in Qatar except the video's we took and watch back some times. She's a very happy energetic little girl with a strong mind. What she loves from boat life so far is the daily swimming, exploring on land, finding new playgrounds and being all together 24/7. Now you'll probably want to hear who daddy is?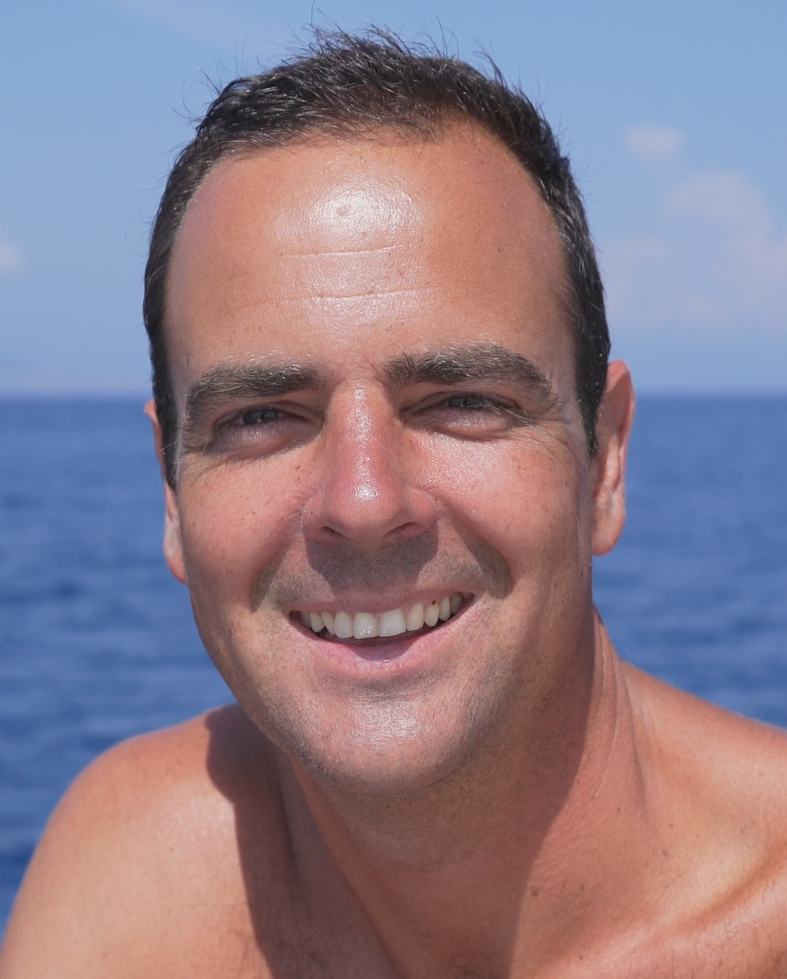 Reinier – 43 years young, born and raised in the Netherlands, then lived in Israel, the United Kingdom, the USA, and Qatar, but now living on our sailboat Roxy at sea.
As long as I remember I've been in love with airplanes! It was always obvious that I had to do something with this passion. So when I took on my first job as an airline pilot in 2005, it wasn't that much of a surprise, but it was a major high point in my life!
In 2008 I met Jolynn and by 2010 we had received a job offer for a flying job in Qatar, and decided to go for it! We had an absolutely amazing time, the flying was really interesting, being trained first on the Airbus A330, then go left seat on the A320, and finally enjoying command on the B787. While living in Qatar, I also discovered my love for the wind and sea. My huge passions are kitesurfing and foiling, and paragliding. Yes I've flown airliners around the globe, but I've also paraglided in India, Bali, Turkey, Namibia, Austria, and Qatar itself of course. Oh and I love filming all action by drone too whenever I get the chance! Over time I made many videos of those action sports.. this is probably one of my favourites..
My huge passions are kitesurfing, foiling, and paragliding


The Dream to Be Free to Travel the World
So as a family, we spent many hours on flights joining dad on his layovers and we saw many beautiful places. But we always struggled with the fact that most of the time you are on the way to your destination longer, than that you are actually there enjoying the place.
Our dream would be to be traveling non-stop but with taking our house along. So it didn't take long to narrow the options down to a campervan or a sailboat. Obviously we chose the sailboat, she is called Roxy, and she is taking us sailing around the globe like true explorers!
But we didn't just hop on and left, we actually had a countdown calendar going for 2 years (actually 718 days) while we prepared everything. Even finding the boat itself was quite an adventure!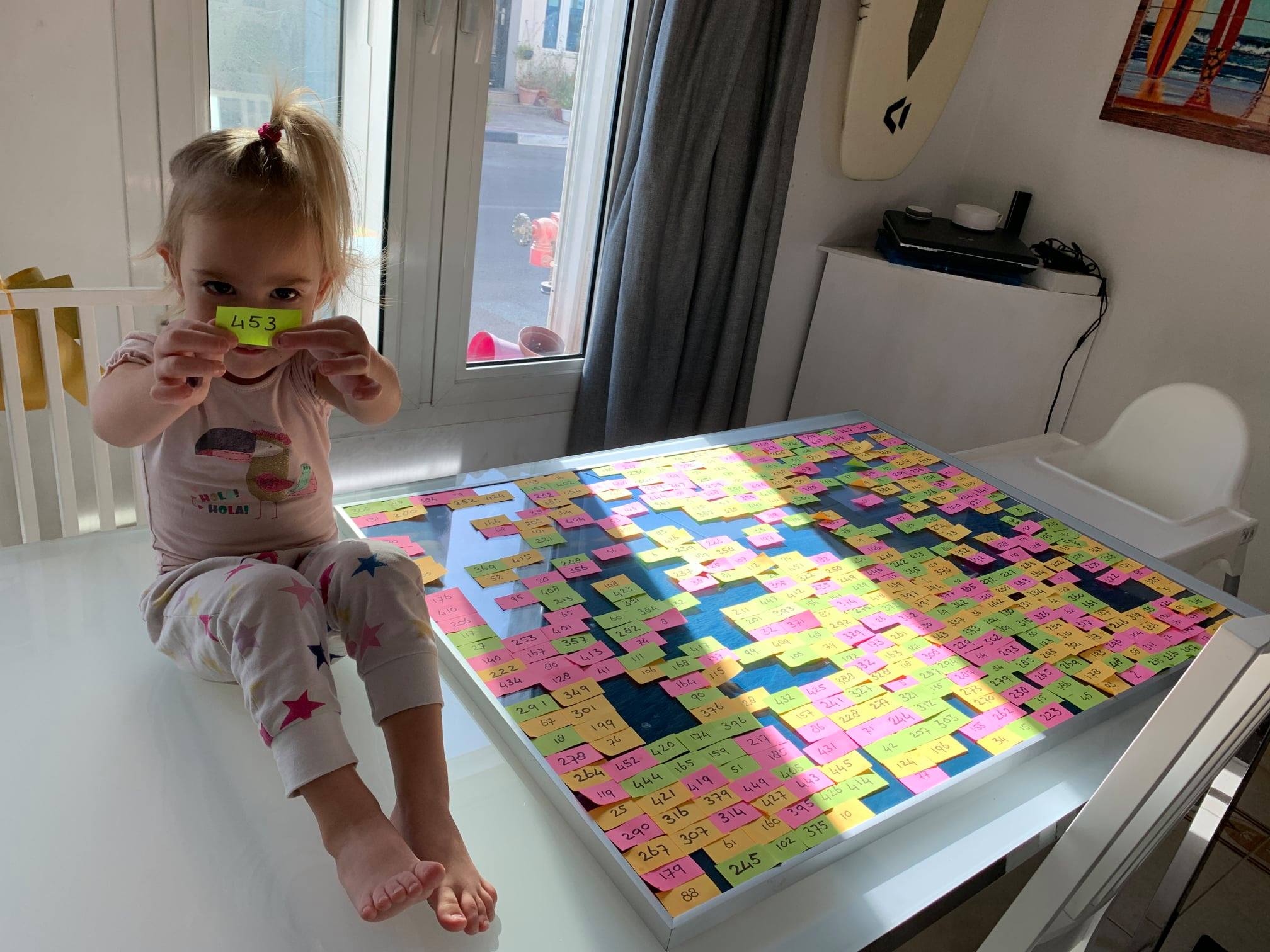 A sailboat charter week we did with friends in the Seychelles on a Lagoon 42 Sailing Catamaran, really drove the dream home. If you watch the videos here, you will understand why.. We then started organizing our life all around making this dream happen, and here we are!
So, would I, Reinier, not miss the flying? Sure I do sometimes, and flying is still fun! But the urge to try a new adventure and challenge has over time become even bigger, so we just had to sell our house and go after this next goal in life.
We are now living on our boat.. and loving it. We are currently exploring the Greek Islands, one at a time. It's crazy to think this is really happening!
Funding Our Adventure, Online Income, Investments and Savings
Now, how do we afford it? We have put a few different things in place, such as investments, online income such as our Youtube channel, and savings. We'll talk much more about those in our next posts. But then, do we sit still, do we just live on the boat, explore and enjoy life? Or is there still the urge to see what more we can achieve? For us the answer is a definite YES!
Endless Possibilities to Make Money Online
And the one thing that can be easily had on a boat nowadays is internet access! There are so many ways to make money online, and we are full of ideas that we want to try out.
We've already tried a few, some are really successful bringing in 4 digit figures, while others don't work so well yet. In any case, this website is where we post all our ideas, what works and what doesn't. So that you too can travel the world while earning an income from wherever you are!
So… what would you do if you had Financial Freedom?
Sail, Earn, Be Free – the Dutch Sailing Family